---
Description:
A cartoony arcade style game created by Mike Edwards, ported to Dreamcast by Quzar. The game involves swimming around and eating fish (by Mike's own words, "a penguin's two favorite activities") in a race against the clock.
Official Pengswim page: http://pengswim.sourceforge.net/
Screenshots: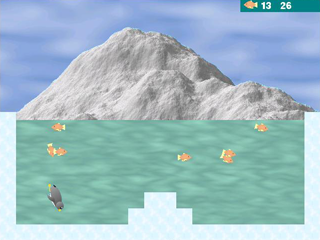 Progress/Version:
As of this writing, Mike's newest build - the build which is featured in the Dreamcast port - is 0.2.0.
Downloads:
PengSwim 0.2.0